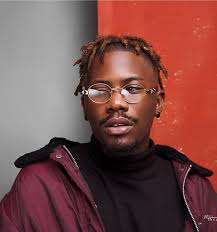 News about Ycee's exit from Tinny Entertainment filtered in a couple of days ago. the "Jagaban" crooner has now confirmed his exit from the record label and as well unveiled his newly owned record label.
Ycee was asked a question by a fan on Twitter about how true the speculation about his exit from Tinny is, and the rapper affirmed that the rumours are actually not rumours but fact that he has left Tinny.
Ycee later confirmed in a post on his Instagram page that he has left Tinny Entertainment, and thanked the label for helping him to have a breakthrough in the Nigerian music industry and also using the medium to unveil his new record label; ANBT (Ain't Nobody Badder Than) which he owns.
See post below:View this post on Instagram
It's been an amazing last 6 years of my life and career and I will always remain grateful to Tinny Entertainment for the opportunity presented to me by the platform. The label has come to become like family and while the business relationship might have ended, we will continue to fellowship as brothers and grown men. As is usually the case, the end of one journey marks the beginning of a new one. I am more than proud to present to you all my own label The ANBT Company. I thank each and every person that's aided my growth to the point I am at today and look forward to growing even more from here on out. @anbtcompany
A post shared by Z A H E E R (@iam_ycee) on Jan 15, 2019 at 12:59pm PST